Stratasys J750 color 3D printing is unlocking the future of special effects (SFX) and stop motion animation industries with life-like prosthetics. One of the most recent advancements is introducing color 3D printing technology, particularly with the Stratasys J750 system. This groundbreaking innovation revolutionizes how artists and technicians create life-like prosthetics, intricate stop-motion animation sets, and stunning SFX elements.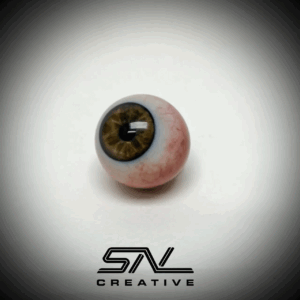 The Stratasys J750 is a high-end PolyJet 3D printer, known for its ability to print in multiple materials and colors simultaneously. With over 500,000 color combinations and a wide range of material properties, the J750 empowers artists to create realistic textures, gradients, and transparencies for their projects. The printer's layer resolution, as fine as 14 microns, enables the production of intricate and life-like details that were previously difficult or impossible to achieve with traditional methods.
Revolutionizing life-like prosthetics: the Stratasys J750 has been instrumental in advancing 3D printing for SFX and animation. Makeup artists can now design and print complex, realistic-looking prosthetic pieces, such as skin textures, wounds, or even entire facial structures, with remarkable precision. These 3D printed prosthetics not only save time and resources but also provide an unmatched level of detail, allowing filmmakers to tell stories with greater authenticity.
Transforming Stop Motion Animation: In the realm of stop motion animation, the J750 has made a significant impact by allowing animators to rapidly produce detailed, multi-colored, and textured puppets, sets, and props. The ability to print intricate and movable parts, such as facial features or limbs, has streamlined the animation process and enabled the creation of more expressive characters. The J750's precision and versatility have opened up new creative possibilities, pushing the boundaries of what can be achieved in stop motion animation.
Special Effects Breakthroughs: Beyond prosthetics and animation, the J750 is also redefining the SFX industry by enabling artists to print realistic props, such as weapons, vehicles, or even entire miniature sets, in stunning detail. The technology's ability to produce vibrant, multi-material prints has made it an invaluable asset for creating captivating visual effects that captivate audiences.
Conclusion: The Stratasys J750 color 3D printing system is truly revolutionizing the special effects, life-like prosthetics, and stop motion animation industries. By offering unprecedented levels of detail, color, and material versatility, the J750 is enabling artists and technicians to push the boundaries of their creativity and bring their visions to life like never before.