SNL Creative, Inc. was approached by the Director of 3D Camera Technology from Lightstorm Entertainment and 20th Century Studios, Inc., for an additive manufacturing solution to their 3D Stereoscopic Camera Rigs used in the filming of Avatar: Way of the Water.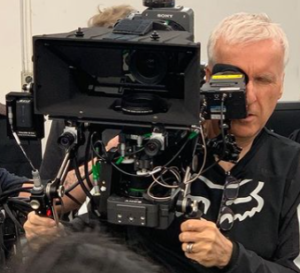 The custom designed and fabricated systems include critical 3D Printed components such as the beamsplitter mirror box, camera tracking system enclosures, clamps and supports for the camera lenses in the final builds.
Looking for an alternative to aluminum fabrication for several live-action camera systems, the part designs required superior material strength, tolerance accuracy, black in color and a good surface finish, with a light-weight material to meet the 30lb weight requirement for the hand-held system.
SNL Creative met these challenges with our inhouse technologies using composite AM materials from Stratasys and Markforged.
SNL Creative demonstrates their expertise in composite 3D printing of end use parts for low volume productions.  Our FORTUS 450mc has upgraded hardware and extrusion head, allowing it to run the high-performance Nylon 12 Carbon Fiber polymer. Leveraging the MarkForged X7 for its ability to reenforced parts with Carbon Fiber and Kevlar infills. Replacing heavy weight aluminum with Additive Nylon Carbon Fiber, reducing manufacturing costs and lead times.